Best Practices for Record Retention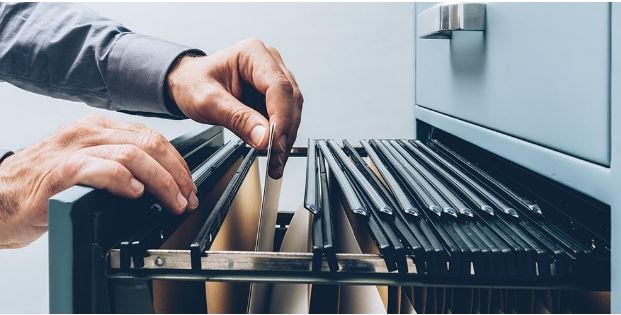 Popular questions that many business and organizations have regarding their document retention surround record retention laws and regulations. Having a document retention schedule in place makes locating necessary documents easier and faster. With a retention schedule in place, your organization can demonstrate the legitimate and justifiable reasons documents were kept or destroyed.
Another significant benefit of a well-drafted retention schedule is that it ensures your organization is in full compliance with all local and federal laws and regulations. There are countless laws and regulations that can vary from state to state and will need to be adhered to for compliance with your specific location.
One of the most important aspects to be aware of is the time requirements as outlined in both local and federal regulations. If you are just starting to draft a document retention schedule, knowing this information is going to be vital in helping you create a policy. Find out what the federal regulations are for documents that your business uses and creates, such as tax documents, bylaws, insurance documents, etc. You'll also want to do some research into your local laws and regulations regarding these same documents and any others that your business or organization produces or uses. If you aren't sure, schedule a consultation with a document retention specialist.
Once you have determined the laws and regulations your organization must adhere to, the next thing you'll need to determine is how best to go about storing and keeping these records. The best way to keep and store documents will likely be dependent on the type of document and the sensitivity of the information that it contains. This will apply to all paper and electronic copies of documents.
If you have any questions about how to establish a record retention schedule or policy for your organization that will protect you and follow all local and federal record retention laws, contact Information Requirements Clearinghouse today. We have experts who are experienced and up-to-date on all the latest record retention guidelines that can help you establish a policy that will get your documents organized and in compliance.